Well, fall is here and soon our cars will be put away for the winter until the long anticipated spring. While I'm not going
to car shows, I like to stay in touch with Oldsmobile through a few site's on Facebook. I usually check in with the following sites. You should too.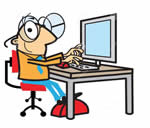 FACEBOOK Sites
Our Site: The Oldsmobile Northern Lights Chapter
And a few others:
Another good past time would be a story on your car. How you bought it, how long you've owned it what do you like about it, etc. I will add events of the day to the article to bring back those memories. When you finish writing it, you be that much closer to spring and getting it running.

BANK ACCOUNT
We have changed banks. Since 1991 we have dealt with the TD bank, however lately they were not cashing cheques that members were sending in. They said that members' cheques had to be made out to THE OLDSMOBILE CLUB OF AMERICA, NORTHERN LIGHTS CHAPTER. I asked why after 26 years will they not deposit a cheque that that says Northern Lights Chapter when they were taking them before? The manager said that was not the case, so I asked her to check. They didn't so I spoke with Gord Jackson our Treasurer and we decided to move the account to The Bank of Montreal also in Sherwood Park. Cheques written to the club should say Oldsmobile Northern Lights Chapter or Northern Lights
Chapter. The bank is not charging a banking fee with a balance of $5000 or more and we can write 100 cheques a year. We write under 5 in that period as we also have a PayPal account that handles day to day requirements.
CLUB TREASURER
The club is looking for a new treasurer. Gord Jackson has decided to step down. He spends the winter out of the country in most cases, and feels that if we need a cheque on short notice, he may not be able to deliver until spring. So, the job is open for someone that would like to take over the duties. As with all official club positions, membership to the club is covered by the club. If you'd like to consider the position, please email me at president@oldsclub.ca. Your membership in the club must be at least one year.